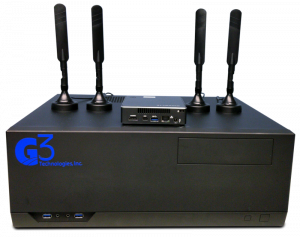 The Pacer Tacticell 5G is a highly dynamic and versatile software definable 4G and 5G indoor test platform that facilitates performance and functional testing of: 5G NR, 4G LTE, Cat-M and NB-IoT UE devices. Its specialized user friendly GUI enables users the ability to create a wide array of standalone 4G and 5G test configurations and scenarios ideal for testing all types of 4G and 5G user equipment as well as the capability of providing a private network for testing specialized 4G and 5G air interface monitoring solutions.
G3T's Tacticell 5G provides:
Easy setup of eNodeB, gNodeB SDR components for predefined configurations and scenarios, including multiple 4G and 5G cells when applicable
Robust logging of Ue activity including measurement and real time display of all layers of 3GPP LTE and NR stacks including useful graphs and analytical tools
Simple management of all Ue's and subscribers
Ability to easily configure MIB and SIB parameters and schedule
Web based user interface
Early access to 3GPP features for rapid validation of features under development

Integrated

3GPP compliant eNodeB and gNodeB
4G and 5G Cores
IMS Server
eMBMS Gateway

Supports

Up to 1000 UE's
Data rates up to 600Mbps – DL and 150Mbps – UL
Carrier Aggregation, including mixed mode FDD/TDD
Hand over
Cell reselection

Compact size easily fits on desktop or lab bench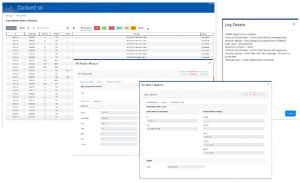 Tacticell-5G Specifications
| | | | |
| --- | --- | --- | --- |
| MIMO | 2 x 2 (4 x 4 upon request) | | |
| Max bandwidth supported | 50 MHz standard (100 MHz on request) | | |
| Max number of LTE Cells | 3 | | |
| Max number of 5G cells | 3 | | |
| Max number of cells total (LTE, 5G, IoT, etc.) | 3 | | |
| Tx Out | -21 to 12 dBm depending on frequency | | |
Tacticell 5G is your complete end-to-end solution for specialized testing of 4G and 5G air interface solutions
To request a full datasheet or formal quote, please contact us.