Tetley Scanner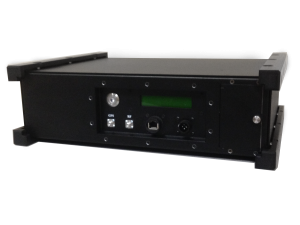 The Tetley Scanner is currently the only truly simultaneous multi-band, multi-radio technology scanning solution. Tetley Scanner combines eight independent 40 MHz RF tuners with a highspeed FPGA-based signal processing engine to provide true software defined radio functionality.  The system simultaneously measures GSM / GPRS / EDGE, CDMA2000 / 1xRTT / EvDO, WCDMA / HSxPA, LTE, 5G, WiFi, PTT and Digital-PTT (NXDN, DMR, P25) signals.  The intuitive design and operation allows users to manually configure and expertly tailor the performance and functionality based on their individual requirements. Tetley Scanner identifies new cells quickly with no lengthy synchronization period, decoding overhead parameters while constantly logging signal strength, signal quality parameters and other Layer 3 information, to include 5G neighbors. Tetley Scanner's Tower Geo functionality passively measures the signal strength and Doppler shift of the cellular signals present during a drive survey to determine the geo-location of all towers.  The file outputs of the Tetley Scanner are compatible with multiple Geographic Information Systems (GIS) and the system is able to livestream to external mapping solutions.
Additional features include Discovery Mode, which with a single push of a button allows the user to perform a complete protocol discovery, to include all Cellular protocols, as well as DPTT, 802.11, and WIMAX. Another function included with the Tetley Scanner is Sentinel mode. Sentinel is a detection software, which examines the environment in real time to detect possible unusual activity, as well as comparing the cellular environment to a preconfigured baseline set by the user in order to detect any changes or suspicious emissions.
Tetley Scanner Technical Datasheet
[Download PDF]
To request a full datasheet or formal quote, please contact us.